High school seniors, and juniors should be filled with a mixture of anticipation, excitement and anxiety as they think about what lies ahead of them. As they decide which college to attend or job to seek, some students already know which career paths they want to follow and many others have absolutely no idea. In either case, both of which are natural by the way, I hope all students will consider how they can serve others today, tomorrow and into the future.
Too often, we think of serving others as something reserved for the clergy, teachers, doctors, nurses, police, fire fighters, the military and similar professions. But we all can — and should — serve others. Volunteering creates a stronger sense of community, inspires and motivates others to act for the greater good and makes the world — and our communities — a better place.
It's a way to express how thankful we are for the blessings that we have received and to, in turn, be a blessing to those we are serving. Volunteering is proven to enhance self-esteem, develop skills and character, improve our health and even add years to our lives.
I don't know how many times people who volunteer have uttered the same words, "I got far more out of it than I put into it." So, the old saying that it is better to give than receive really is true.
In the April 2012 article "Why Helping Others Makes Us Happy," U.S. News & World Report writer Phillip Moeller offered these insights specific to young volunteers:
At the University of Dubuque, service to others and character development are ingrained in our students, faculty, staff and alumni because we know how important it is to promoting a better quality of life. The Wendt Character Initiative, established in 2004, promotes a campus culture that nurtures the formation of excellent moral character, and encourages all members of the community to live lives of purpose. And, that's just what we see happening.
For Example
Assistant Director of Admissions Jose Escoriza, a member of the Class of 2009, runs marathons, but he also enjoys participating in races to raise awareness and money for Alzheimer's research and the Make-a-Wish Foundation.
Brianna Caldwell graduated in May, 2016 with a BS degree. She plans to stay at UD to earn a master's degree in business administration and work as a graduate assistant, but she intends to serve the greater good by conducting coral reef restoration in the future.
Rabea Muneer Ali and his wife, Razan Murad, traveled from Jeddah, Saudi Arabia, to further their education. They recently graduated with master's degrees in communication and were active in promoting student involvement. Rabea helped launch the Saudi Students Organization at the University of Dubuque to introduce Saudi culture and tradition to students, and to the City of Dubuque.
The Rev. Tim Polley worked in security for John Deere for 20 years before graduating from the UD Theological Seminary in 2011 and now enjoys a second career as a pastor. Even in a profession devoted to others, Tim still takes time to volunteer. He serves as chaplain for the Carrollton, Kentucky, Police Department, helps collect food for his local food pantry and even inspired one of his seminary classmates to become chaplain for the Ottumwa Police Department, according to The News-Democrat in Carrollton.
No matter what path high school upperclassmen and women choose as they prepare for college and careers, they will never stray if they include service to others as a vital part of their journey.
---
If your question after reading this post is; "What volunteer opportunities should I consider?", I would suggest a different question altogether to start.
Try asking yourself; "What problems exist and how can I address them using my own talents?" Volunteering your time is great, but consider your own talents that can have a multiplying affect for the cause or charity.
One problem you might want to consider is poverty. For a better understanding of poverty, read my post from December 2015.
Summary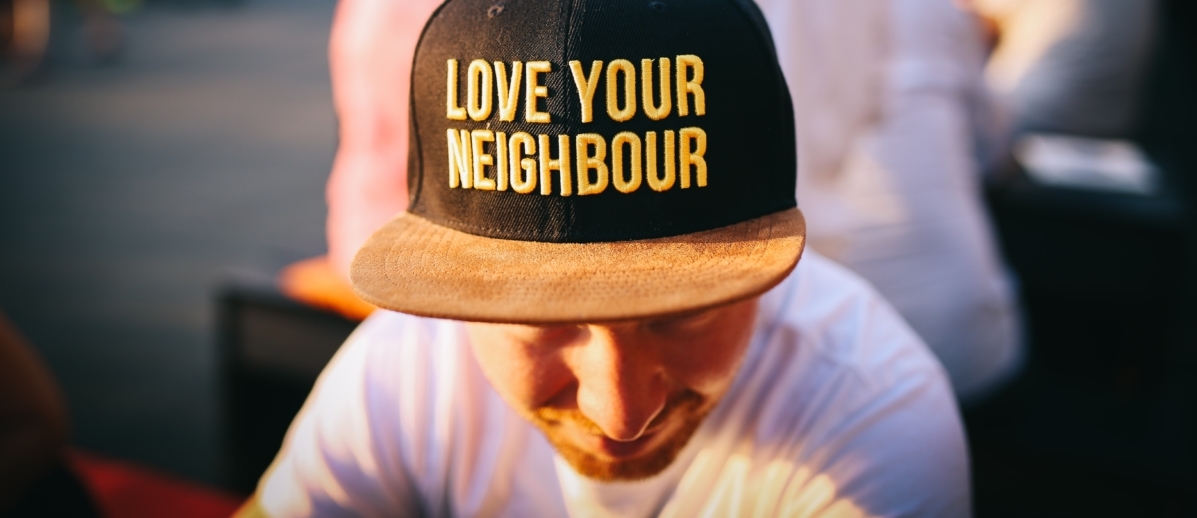 Article Name
High School Students Can't Go Wrong With Serving Others
Description
Researchers site positive effects on grades, self-concept, and attitudes toward education from those high school students who find time to serve others.
Author