Lynn Dobson started building pipe organs in 1974.  As an undergraduate industrial design major, he needed a senior project.  His project was to repair a broken pipe organ that had long ago been stuffed away.  He dissembled the organ and began to reassemble it in a chicken coup on his father and mother's central Iowa farm. 
One evening, around midnight, he got the old organ to work.  It was at that moment, when air began to breathe life into an abandoned set of pipes that Dobson's very practical father understood that his son had been given a very unique gift.
Today, Dobson Pipe Organ Company in Lake City, Iowa is one of the premier pipe organ builders in the world.  Dobson organs are in nearly every state and in numerous countries. 
One of their most recent installations, the new organ at Merton College at Oxford University is one of the most beautiful creations that I've ever seen or heard.  Listening to J. S. Bach's Toccata and Fugue in D minor will make even novice listeners like me wonder how on earth our culture has moved away from the music created by pipe organs. 
They are versatile, powerful, beautiful instruments and works of art—oh, and they're wildly impractical by today's standards.  They are expensive to build because they are extremely labor intensive.  As one of my colleagues declared, visiting the Dobson Company's shop is a little like visiting Santa's workshop.  Many of the builders are also master musicians.  They're all craftsmen with that rare combination of attributes; that is, an eye for beauty and an eye for detail.
The University of Dubuque will be blessed with one of these new instruments.  It will be named Opus 97.  It will take nearly three years to build and install this massive piece of art and, when it's completed, it will have over 3,000 pipes through which music will be made.  Nearly 20,000 hours of labor will be invested in the construction of the instrument which is incredible in today's fast food culture.
As news of this new addition to Heritage Center begins to seep out, I've been asked why we are investing in an instrument of this magnitude.  After all, the argument goes, isn't this project a little impractical given that most students have never heard a pipe organ, let alone seen one?
There is a case to be made that this project may be a little impracticable, but that case is more a result of our ignorance.  The thing is, pipe organs have been making beautiful music since at least the 3rd century BC and really came into their own in the 8th and 9th century.  Emperor Charlemagne requested an organ for his chapel in Aachen in 812.  From the 9th through 19th century, the pipe organ was generally understood to be the most complicated device ever made by humankind.  Viewed through this lens, perhaps we're not so impractical after all.
One of the real challenges of 21st century leadership is the illusion of expertise created by our inclination to substitute speed for substance, cursory exploration in place of in-depth analysis.  We are so good at finding information and doing so quickly that we've begun to lose the ability to purposefully reflect on that information, and maybe even learn from it.
Leadership Challenge: don't substitute speed for substance or cursory exploration for in-depth analysis. Click To Tweet 
Anything worth doing in life is worth doing well.  And anything worth doing well, usually takes equal amounts of time and effort.  I have no idea how long it took J. S. Bach to compose his Toccata and Fugue in D minor, but I have spoken to very good organists who have told me that it took them up to two years of practice before they began to feel even mildly comfortable playing the piece. 
Hmmm?  Three years to build an organ?  Nearly 20,000 hours to construct all of its pieces?  Two years of practice to learn how to play a composition by J. S. Bach?  I believe I have something to learn from those who, at this point in history, may be perceived as being wildly impractical.
Summary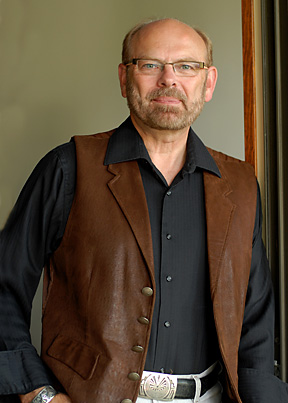 Name
Website
Job Title
President & Artistic Director
Company
Dobson Pipe Organ Builders
Address
200 North Illinois Street

,


Lake City

,

Iowa

,

51449