I recently witnessed one of the most remarkable refutations of a tragic death. 
Rev. Scott Hauser, 37, husband to Lara, father to four children ages eleven to one, son, brother, grandson, uncle, friend—and pastor—succumbed to angiosarcoma.  Scott and Lara fit more into their fifteen years together than most of us accomplish in a lifetime. 
When the Chaplain of the Ann & Robert H. Lurie Children's Hospital of Chicago asked Scott whether he feared death, the day before he died, he responded: 
"No.  I have the easy part.  My wife and children—they have the hard part."
I could go on and on about Rev. Hauser, but that's not the point of this posting.  What, for me, was as remarkable as his authentic, faith-filled life, was the way that his family and friends led all of those who grieved through this very sad day. 
Some of you know that I, too, am a Presbyterian minister.  Over and over I sat there, with the other members of the worshipping congregation, saying to myself, "I couldn't do this.  No way, no how.  I couldn't do this."  But they could. 
The "they" in this story are other religious leaders in Scott's life.  His family members and the members of his faith family, other clergy.  To a person, voices caught and tears were shed.  It was all very raw, very real, very authentic and, finally, very defiant.  A group of mostly young, millennial Christian leaders, by their words and actions, got the last word in. 
Death did not have the final say.
Afterwards, I complimented the young pastor about his sermon.  "I don't know how you did it," I said.  "Truthfully," he said, "it was easier than doing a eulogy.  I got to tell people about the Good News." 
You see, in Christian parlance, the "Good News" is the Good News of Jesus Christ.  It is the Good News of a man who was born, who lived, who died an awful and tragic death, whom God raised from the dead, and who lives again.  His name is Jesus. 
Christian people believe in resurrection, which is the implausibly good news that death doesn't have the final say, and those who die are raised again to experience a new life with Him.  In a post-modern, post-structural, alternative fact, no truth with a capital "T" world, this story doesn't make sense to a lot of people.  But it made perfect sense to those gathered at the Crossroads Presbyterian Church in Mequon, Wisconsin.
Leadership is hard.  Leadership in an emotionally draining, sad and the senseless moment like the one the family and friends of Rev. Scott Hauser are experiencing is even more difficult.
And, yet, God continues to provide us with real, authentic, compassionate, faithful and strong leaders who serve in places like the Crossroads Presbyterian Church, Mequon, WI; First Presbyterian Church, Bloomington, IN; Edenburg Presbyterian Church, Knox, PA; Concord Presbyterian Church, Parker, PA; the Presbyterian Church of Punxsutawney, PA; the United Parish, Bowie, PA; the Ann & Robert H. Lurie Children's Hospital, Chicago, IL; the Christ Memorial Presbyterian Church, Columbia, MD; the First Presbyterian Church, Sioux Fall, SD; and the First Presbyterian Church, Sarasota, FL. 
All but one of these worshipping communities are led by millennial pastors. 
They're often quirky and unconventional by the standards of my generation—and strong.  The communities in which they lead are better places because of their presence.  They are voices of hope in communities that have, in some cases, been long forgotten. 
If you happen to be near one of these places, I suggest that you stop in for their worship service.  You'll walk away, as I did, understanding that the Son will rise in the morning.
Summary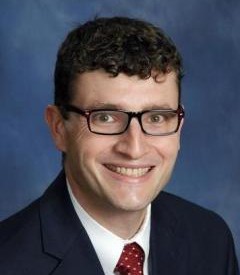 Name
Website
Job Title
Company
Crossroads Presbyterian Church
Address
6031 West Chapel Hill Road

,


Mequon

,

Wisconsin

,

53097