MORE ABOUT Molly Hanson
Molly Hanson is a 30-year old Des Moines native with a passion for the outdoors and conservation in Iowa.
She attended Johnston schools and the University of Northern Iowa where she graduated with an Earth Science degree and a minor in Geology. 
Molly has worked in the Iowa County Conservation Board system in Black Hawk, Cerro Gordo and Madison County and has been the first full-time executive director for Iowa Rivers Revival since April of 2016.
IRR's mission is to help Iowan's protect, restore and enjoy our rivers with a vision of clean, free-flowing Iowa rivers teaming with life, surrounded by diverse landscapes, and connecting vibrant communities. 
As a 501.(c)3 non-profit river advocacy group, IRR serves as a voice for Iowa's rivers and stream.  The organization works hard to fund Iowa's Dam Safety Mitigation and Water Trails program and promote natural river restoration techniques to improve recreational opportunities, economic development, safety, habitat and water quality throughout the 70,000 river miles that crisscross the state. 
CLIPS TO SHARE:
Click the arrow button in the top right corner of the video to share on your favorite social platform.
Summary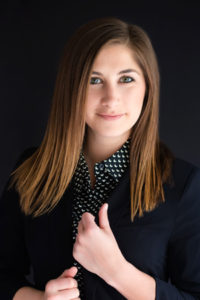 Name
Website
Job Title
Address
P.O. Box 72

,


Des Moines

,

Iowa

,

50301