The first blog post on my site, besides "About My Blog", is titled "Leadership Matters For A Changing World". In it, I quote James Davidson Hunter's book, To Change The World. 
My new video interview series has taken inspiration from it as, I believe, it deserves much more thought from those individuals seeking to learn, grow, and lead within their own spheres of influence. 
Hunter describes leadership… "…as a set of practices surrounding the legitimate use of gifts, resources, position, and therefore influence (or relational power).  But leadership is not simply one half of a dichotomy that divides the world between leaders and followers…nor does it operate on a single continuum where more influence for one person or group will mean less for another.  [Rather], the fact is that our lives are constituted by multiple spheres of activity and relationship—not just one–and in each of these, we have varying kinds and evolving degrees of influence.  [In other words], it is our influence within the range of spheres of activity and relationship that defines the leadership we exercise (255)."
Please consider this as you engage with each video these next few months.
More about doug Gross
Douglas E. Gross is a member of BrownWinick and has extensive expertise in the corporate and government relations areas of law. He has provided business and legal assistance to numerous organizations to assist them in achieving their goals. Doug has experience with the initial organization of agricultural operations, legislative and governmental agency representation, including regulatory matters and economic development opportunities.
Prior to entering the practice of law, Doug served as Chief of Staff to Governor Terry Branstad, Director of Business and Finance at the Iowa State Board of Regents, Administrative Assistant to Governor Robert D. Ray, Director of Fuels Division of the Iowa Energy Policy Council, Chief Legislative Assistant and Campaign Co-Manager for Congressman Tom Tauke, Legislative Field Director for the Iowa Republican Party and Legislative Intern to the Iowa General Assembly.
Doug has extensive campaign experience in Iowa, including involvement in numerous successful gubernatorial, congressional, and state legislative campaigns. Doug served as co-chair of President George W. Bush's finance effort in Iowa and Chairman of Governor Mitt Romney's presidential campaign.
Doug was the 2002 Republican nominee for Governor of Iowa.
Doug received his B.A., summa cum laude, from Iowa Wesleyan College in 1977 and his J.D., with honors, from Drake University in 1985. Doug was a Lydia C. Roberts fellow at Columbia University's School of International Affairs. Since 2005, Doug has been selected as a leader in Iowa for inclusion in Chambers USA® in the area of corporate/M&A. In 2010 Doug was selected for inclusion Best Lawyers® for his Government Relations practice, government contracts and in 2012 was named Best Lawyers' Lawyer of the Year in Government Relations. Doug was admitted to the Iowa bar in 1986.
Clips to share:
Click the arrow button in the top right corner of the video to share on your favorite social platform.
Summary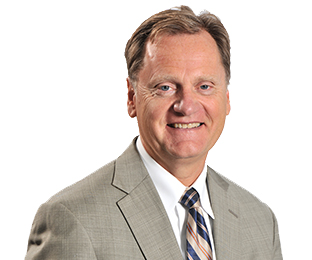 Name
Website
Job Title
Company
BrownWinick Attorneys at Law
Address
666 Grand Avenue

,


Des Moines

,

Iowa

,

50309